ELECMAN ENTERPRISE CO., LIMITED (HEFEI ELECMAN ELECTRICAL CO.,LTD.)
was established in 2006 years, which was located in Anhui Province, Through 16 years efforts,ELECMAN has developed to be the leading manufacturer and sourcing company of electrical raceway products in China, ELECMAN has 3 production bases and more than 10 out outsourcing factories to make sure we can provide a variety of electrical products for our customers from the world.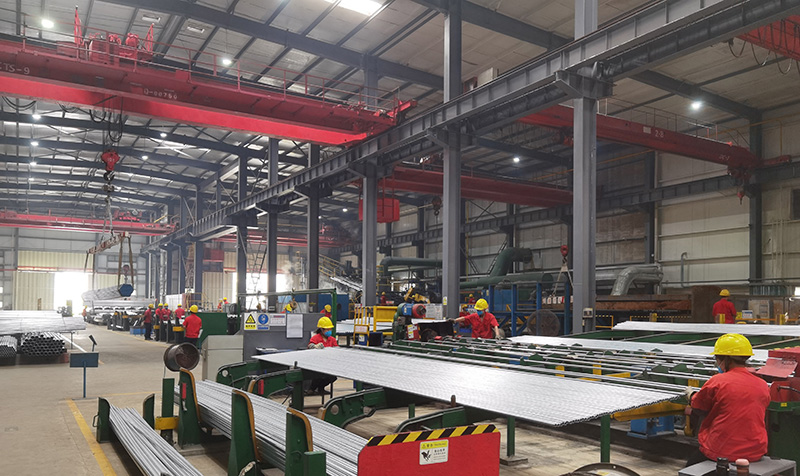 To be a premium brand and a reliable supplier, that is why ELECMAN was founded, we have friendly sales department, professional production department and purchasing department, strict quality control department, conscientious order operation department, every department handle different process, working together to satisfy our customers.
With the rapid development of ELECMAN, our electrical products are used in many projects and are exported to many countries all over the world, such as, South America, North America, Central America, Mid east, Southeast Asia.
ELECMAN offers a most comprehensive range of electrical raceway products, our main products :
EMT/IMC/RSC Conduits

Flexible Conduits




EMT fittings

IMC/RSC Fittings

Liquid Tight Fittings

Flex and Cable Fittings




Conduit Bodies




Service Entrance Caps

Weatherproof Boxes and Covers

Steel Junction Boxes and Covers

IEC 61386 - 21 EMT/Rigid Conduits

IEC 61386 - 1 Flexible Conduits

IEC 61386 Conduit Fittings

IEC 61386 Electrical Outlet Boxes

BS4568 Conduits

BS31 Conduits

Malleable Iron Accessories

BS Steel Accessories

Brass Accessories

Electrical Steel Boxes

Strut Channels

Fasteners

Channel Nuts

Channel Fittings

Brackets

Beam Clamps

ELECMAN always want to grow up with our customers, we understand the market needs the good quality products with low cost, we pay much attention to that, make the quality better and better, try to update to the newest production equipment and more efficient company running system to down the cost of products.
Quality, cost, service are the basic 3 points we pay attention to, we are improving every day to provide better quality, lower price, excellent service to our customers.
HIGH QUALITY
Quality is the most important thing in our business, most of our products are used in many big projects for electrical installation, which has a high requirement for safety, we must make sure our products can be up to the standard, so elecman is always insisting on providing high quality products to all customers.
COMPETITIVE PRICE
When we are in the market, we have to face the competition, not only on quality, but also on price, we are aware of this point, ELECMAN production teams are exploring the better way for production all the time, for the production cost reduction, then ELECMAN can provide better price for customers to fight for more market share.
EXCELLENT SERVICE
With rich international business experience, ELECMAN can provide excellent service for our customers, from talking about the order to customers receive the products, we will handle every details during the process, make sure we can do business in most cost-efficient way, help customers to shorten the delivery time, save the running cost, win more market share.
ELECMAN never stop the steps to become a better electrical products supplier, that means the best ELECMAN is yet to come.