4"*4"*1-1/2" Square Boxes
Material : Steel
Surface Finish : Galvanized
Type : Square
ELECMAN ® 4"*4"*1-1/2" Square Boxes
PRODUCT: Electrcial steel box
MATERIAL: Steel
TYPE: Square
APPLICATION:
ELECMAN®square boxes are installed in walls or ceilings for lighting fixtures, switches or receptacles, square boxes are used where multiple conductor runs are split in two or more directions to bring power to a number of electrical devices.
Extension rings provide a means of adding additional cubic capacity or as an outlet box for surface conduit.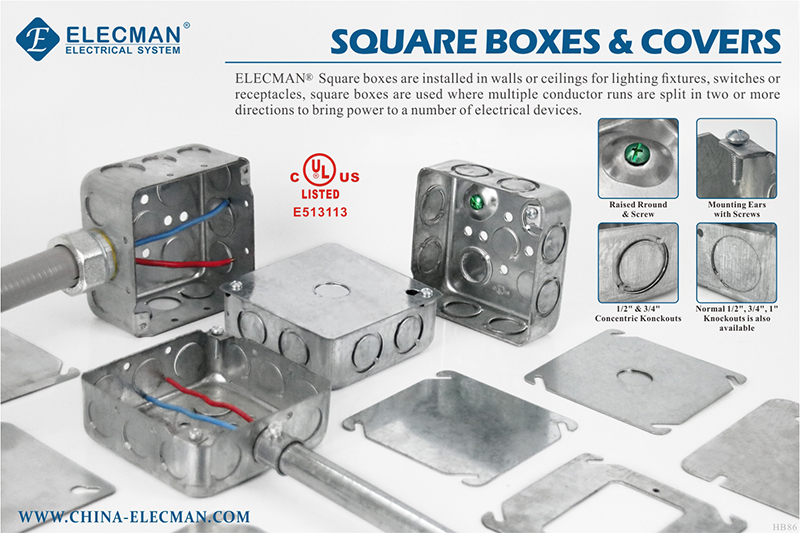 FEATURES:
·Pre-galvanized or hot dipped galvanized are available.
·1/2",3/4" or 1" knockouts.
CERTIFICATION AND COMPLIANCE:
UL listed
File No.: E513113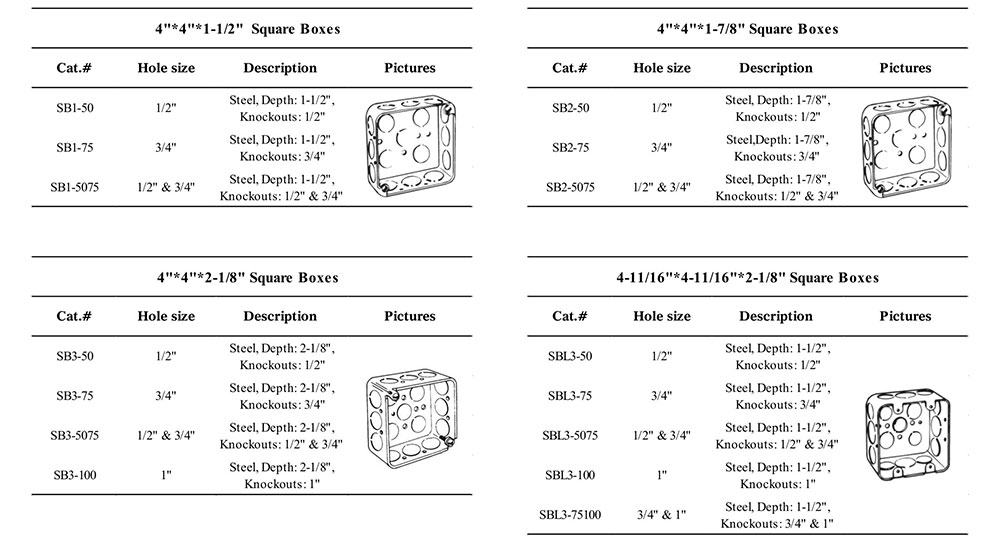 PACKING INFORMATION
Individually shrink-wrapped for each box
External packing: Corrugated carton